AuditLink is your execution arm for tackling auditing and compliance-related requirements and the supporting core system processes driving your operations. Credit Unions that work with AuditLink gain confidence knowing they have implemented effective procedures and controls to be in compliance with regulatory requirements.
Jim Vilker, NCCO, CAMS
VP of Professional Services AuditLink, CU*Answers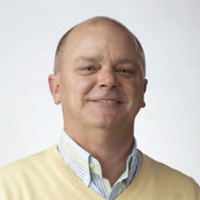 Mr. Vilker has been in the credit union compliance, regulatory, and audit space for over 30 years. Over that time he has served as a regulator, credit union executive, and currently as the leader of AuditLink, a division of cooperative CUSO CU*Answers. Jim's tenure at CU*Answers began in 1998 where his knowledge and skills were immediately recognized, becoming resident advisor on regulatory compliance and audit functions. Mr. Vilker was also instrumental in developing the AuditLink business.
As the leader of AuditLink, Jim has assisted in the development of state of the art core data processing solutions in the areas of compliance, audit, and risk management for CU*Answers' flagship product, CU*BASE. Jim has propelled AuditLink into a number of business lines including daily BSA and high risk activity monitoring for credit unions, and consulting services in loan portfolio risk management, ALM assumption review, automated vendor management solutions, and more. Jim's depth of knowledge into regulations in the financial institution industry coupled with his ability to build solutions to drive down the burden of compliance has been critical in the development of CU*Answers' and AuditLink's reputation as a trusted partner for credit unions in auditing and compliance.
Jim achieved his NAFCU Certified Compliance Officer (NCCO) designation in 2009 and recently received his Certified Anti-Money Laundering Specialist (CAMS) certification from ACAMS.
Marsha Sapino AAP, BSACS, AuditLink Assistant Manager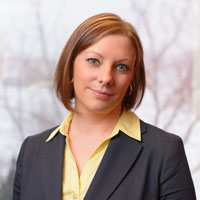 With almost 18 years' experience in the credit union industry, Marsha offers the AuditLink team a wealth of finance savvy and credit union expertise.
Marsha began her career with Meijer Credit Union, where she started as a teller. Her initiative and diligence soon won her a position in the operations department, where she honed her skills in finance. Management quickly recognized Marsha's leadership skills and invited her to take on the role of assistant manager of the Member Services department, where she worked with tellers and call center representatives.
With her meticulous attention to detail and her insightful nature, Marsha eventually caught the eye of the auditing department, to which she was promoted to the position of Compliance and BSA Officer, a role in which she quickly became an expert in the tasks of investigating  BSA activity, monitoring dormant accounts, and providing advice on SAR and CTR forms.
Marsha's education is as extensive as her auditing acumen. In 2008, she earned her Accredited ACH Professional (AAP) Certification and her Bank Secrecy Act Certified Specialist (BSACS) Certification in 2015.
Marsha's comprehensive background in auditing, coupled with her enterprising nature, make her an asset to the AuditLink Team, where she has proved invaluable in her primary role of performing ACH and BSA audits.
Patrick Sickels, Internal Auditor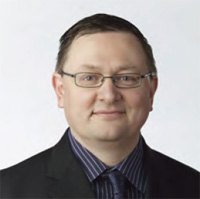 Patrick Sickels began his career as an attorney, and quickly branched out into the technological services industry, where he used his legal skills to help companies manage their compliance requirements. Patrick used these skills to develop into a classically trained auditor and risk manager. At CU*Answers, Patrick's background of law and technology make him uniquely suited to assist credit union clients in managing their risk requirements with a minimum of cost.
Patrick is a licensed Certification Information Systems Auditor (CISA), and is pursuing the Certified in Risk and Information Systems Control (CRISC) designation. Patrick has done extensive work in designing risk models and control frameworks for a vast array of commercial, manufacturing, and financial firms. Patrick's specialty is the design of compliance models which meet legal standards at the lowest possible cost for the organization.